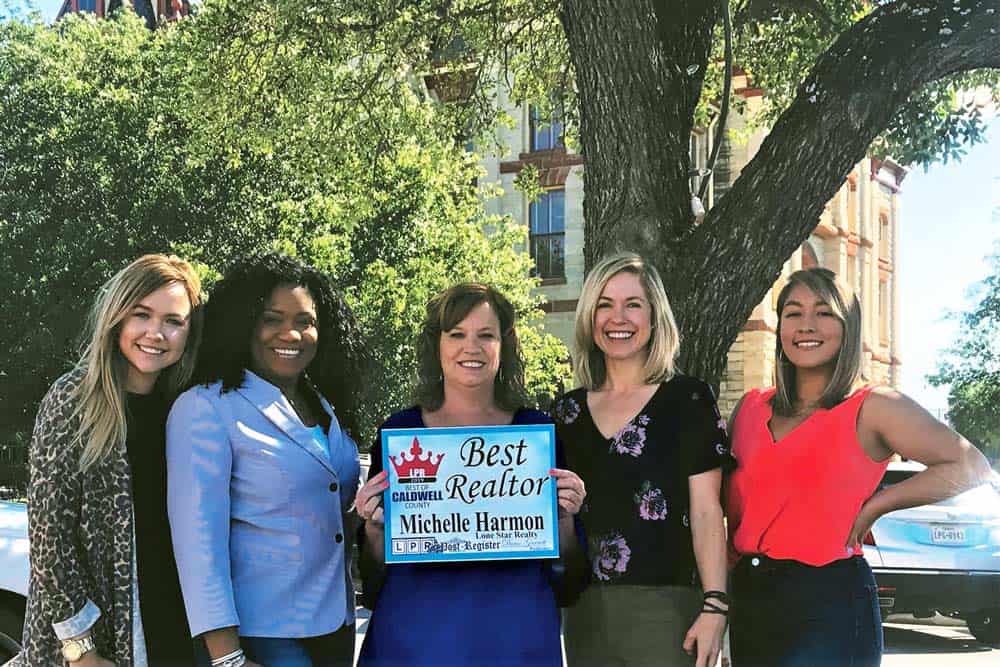 Michelle Harmon had a dream to start her own real estate company in her hometown of Lockhart. She made that dream come true in October of 2017. Michelle has over 10 years of experience in real estate in Lockhart and other areas. She also has over 18 years of experience in Customer Service which allows her to help her customers and clients thru the twists and turns that sometimes can come with buying and selling real estate. Michelle is able to work well with all people involved in the transaction to help ensure that the transaction will go smoothly. Michelle is married to Jim Johnson, they have 3 beautiful daughter and 4 beautiful granddaughters. In her spare time, Michelle loves to fish and hang out with her family and friends. When you are ready to buy, please give Michelle a call at (512) 227–0845 or e-mail her at [email protected] and she will be happy to help you.
Amanda West comes to us with over 2 years of experience in Real estate and a bigger than Texas personality and smile. Amanda has lived in the Lockhart area most of her life before she went off to Upstate New York to follow her passion of cooking. She graduated from the Culinary Institute of America and she loves helping people. In her spare time, she enjoys running, climbing, swimming and hanging out with her family and friends. Whether you need help purchasing your first home or your 50th home, Amanda is here to help. Please call her at (512) 914–4790 or e-mail her at [email protected].
Skyler comes to us fresh out of college with great ideas and up to date technology tools. She loves all people and loves helping buyers find the perfect home. She also has a passion for interior design, which can be a great tool for staging a home during the listing stage. When Skyler is not helping buyers, she loves hanging out with friends and family and her dog, Bentley. To reach Skyler, you can contact her directly at (512) 227–6311 or email her at [email protected].
Francesca Alarcon (Sanchez)
Francesca comes to us with several years of selling real estate under her belt. She loves helping clients find their perfect dream home. When she is not working, she loves hanging out with her son and husband. If you are thinking of buying or selling, please contact Francesca at (956) 740–7213 or email her at [email protected].